Get A Free 30-min Consultation

They did a fantastic job. Their response was second to none, answering emails within seconds & being available for contact at almost any time of day. They delivered on time & to a very high level of quality. A3logics are a great friendly & professional team to work with & we will be continuing with them for future project.
Noel B,
Japan
A3Logics services provides quality-assured Progressive Web App Development technology engineered for your business strategy
Make every customer's user experience unforgettable with our sleek, platform-independent PWA technology services. Modern, custom solutions for a product strategy that's as stylish and adaptive as it is swiftly-developed and delivering value to stakeholders. Drive revenue with a robust, engaging, and user-centric PWA that can evolve with your business operations.
Lightweight & Streamlined
PWA technology runs in a browser, rather than in an app, for an elegant and breezy UX in a custom solution straight to your business from an experienced development team.
Affordable & Efficient
Constantly evolving with the market, PWA technology is designed for a rapid development and launch with minimal overheads yet impressive returns for every stakeholder.
Measurable User Experience
PWA Developers integrate personalization features in progressive web apps for higher user engagement rates, positive UX, and high-performing applications discoverable by search engine indexing.
Platform-Independent Workflow
PWA rollouts are designed for multiple platforms and maximum compatibility that makes installation a breeze.
At A3Logics PWA raises the bar on how your customers experience your platforms: choose a custom application development that reflects the quality your business is known for.
Why Progressive Web Apps?
When you choose to work with an expert PWA company, you are investing in optimal software development that's seamless and intuitive.
This is the technology that wins customers, delivers a world-class UX, and makes navigation simple and fast. Save your valued customers time, effort, and attention so they can can have the web experience they dream of — make their website experience as simple as using an app on their phone.
Opting for a PWA from A3 is smart business that elevates your value proposition with an elite web
Talk To Our Expert
OUR CLIENTS
Your Full-Stack IT Outsourcing Partner
An online platform to help patients' daily needs by creating tasks and assigning a "caregiver" for the well-being of the patient.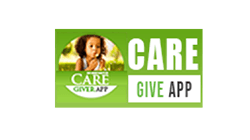 A brand helping celebrities change their earning experience through nonprofit partners for their benefit.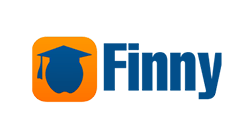 It is a project about building a mobile delivery app where foodies can find exclusive chef kitchens.
A Transcending name in the bed and mattresses industry, delivering quality handmade products.
Revolutionizing the way people manage their assets and curate will without the hassle of paperwork and lawyers.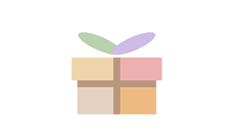 A unique platform that helps in bringing the best out of those living in their golden age.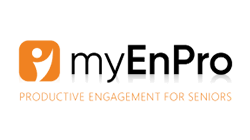 One of the most prominent and influential names in school uniform manufacturing with 27+ years of field experience.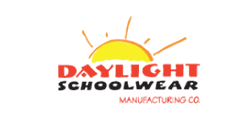 The application for the future, Tabbi, is an interesting platform that merges social media with a dine-out experience. A sports company delivering basketball performance diagnostics with assistive technology to eliminate weaknesses using a proprietary Neuro muscular Dribble Training(NDT) program.
A brand helping celebrities change their earning experience through nonprofit partners for their benefit.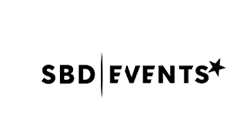 An established and reliable name for media companies and clubs for precise football Insights.
A brand helping celebrities change their earning experience through nonprofit partners for their benefit.
Satellite tracking technology-based company, delivering a one-of-a-kind tracking experience with multiple devices.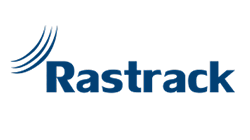 SUCCESS STORY
Seamless Mobile Delivery App For Food Delivery
We at A3Logics designed the mobile and web application which facilitates online food ordering from their favorite local chef and cuisine nearby (auto listing of chef kitchens based on ZIP code. It allowed the chef to manage their order and revenue in just one click from the mobile application and alot more.
Read More
SUCCESS STORY
Mobile Based Ecommerce Management System For School's Inventory
We at A3Logics provided a solution of web and mobile applications which facilitates management, of the customer and the sales at a single platform accumulated from different online Magento shops of different schools. The platform came with a customized dashboard where the admin can see lifetime sales (can filter out through day, month etc.), Store management and other things like System configurations and order management.
Read More
PORTFOLIO
Keeping our clients' success at the center of everything we do
As a client-centered organization, we consistently deliver client satisfaction.
Will 2 Click is committed to helping people see clearly what they are giving to family and friends. This platform allows you to easily update, add or change the recipients and let them and your lawyer know what changes you made.
Chatstasy is a feature-rich picture-button-based dialer application that has been designed to enhance the experience of chatting on your Smartphone.
Hästens has come up with a platform that helps you experience the beds that will change your life and alter the way you think about sleep forever.
This application can help you make informed decisions about where to go and what to do. It has been developed using Ruby on rails, React native, and Location based technologies.
Ghost Kitchen is a cloud kitchen tech company with food delivery brands growing through partnerships with restaurants having underutilized kitchen capacities.
Kenz is a one-stop platform for all workforce needs. From HR to payroll, benefits to compliance – this platform takes care of all, allowing you to focus on important business activities.

MyEnPro is an app-based register of senior talent, especially for people who are 55 or older but have highly valuable talents and skills and want to remain engaged and productive SBD Events provides a bespoke event management service that adds creative flair to even the most unusual and challenging venues, transforming bland spaces into visually stunning receptions.
This mobile application allows Property Managers/Home Owners, Vendors, and Tenants to initiate and track the progress of maintenance and repair tickets.
YIRM! It is a platform that is managed by a team of social media, marketing, and mobile experts.
Daylight Sportswear has been designing and manufacturing school uniforms and sportswear for NSW public and private secondary schools and colleges.
What We Are Offering
Our Progressive Web Application Development Services
Platforms that win the hearts of our customers and our clients' customers — custom PWA technology that developers engineer for an exceptional user experience. Our service solutions will meet and exceed your clients' user needs when visiting your website.
Thorough, Feedback-Based Web App Design
A3Logics development services ensure made-to-measure products are delivered to your stakeholders. Our team of developers collaborate with you through a comprehensive evaluation process to establish your expectations, needs, challenges, and objectives. This guides their recommendations and the final engineering process from the very first meeting to your PWA going live with your customers.
Lightning-fast, Responsive User Experience (UX)
Integrated design features make your PWA load speedily and the navigation journey is akin to a jump to hyper space — you'll keep users on-page and convert new customers in seconds (or less!).
Application Shell Architecture
Your users will never see a blank screen or click away because your page is taking too long to load; our developers invest in an app shell mode that optimizes the UX through near-instantaneous PWA access.
Quality Assurance Assessment & Testing
At every phase of development and after launch, you can rely on our team to review, maintain, service, and update your PWA.
Custom Products Unique To Each Client
Our development process is centred on evaluating, conceptualizing, and delivering the products your clients need. Your custom PWA is based on everything you've told us you need. If you'd prefer an off-the-shelf template tailored to your business, we can do that, too.
Engage, excite, inspire, and ease
The minds of your customers with custom PWA product development services from A3..
Why Choose Us As A Progressive Web Apps Developer
A3Logics PWA Development Services Puts Clients Front & Centre
Behind every stunning custom application is the A3Logics development team who take the time to make our client's vision a reality for technical excellence and a first-class delivery on user needs.
Stakeholder-First Development Standards
Our services are designed for personal connection — we recognize that the best products, including your custom PWA, are made through a clear and focused understanding of our client's needs and their customer's needs. We take the time to get it right because we care about everything you care about and this is evident in the outstanding custom PWA we'll deliver to you.
Secure Upgrade & Data Migration Across Browsers
Whether you're setting up your new A3Logics PWA or offering a steely interface to users, our products are designed for secure use. Using a HTTPS facility, we protect your business data and your stakeholder's data because we take cybersecurity seriously.
Search Engine Optimization & Conversion Strategies
Our high-performing PWA products are designed with search engine optimization and conversion strategies in mind. For SEO, our applications are accessible and indexed by the Google SERP, to be visible and perform in ranking data, and have measurable features for incorporation into your conversion tactics.
Long-Term Maintenance & Support
Our after-launch support will cover updates, tweaks, and any changes you might need as your customers use your custom PWA. Our dedicated development team are here to help with maintenance and guarantee your products are timely and never compromise efficiency. Seize your moment to showcase the elite standards of your business with a unique, purpose-built PWA from A3Logics' experienced developers that transforms your brand's web offering.
TESTIMONIALS
Your Trust Is Our True Reward
Kamadi Camp
Sr. Director of clinical Programs, Sarah Connons, Sarah ConnonSarah Connon
Wonderful experience working with the team. They are very knowledgeable and more than willing to coach during your development journey as it relates to their skill set. I am very pleased with the product developed and look forward to continuing to work with them in the future.
Ashok Kumar - Tiara top
CEO, Firma Networks
A3Logics consistently tackled difficult projects, delivering functional products and speedily troubleshooting any bugs. The team's agile development skills met high standards. Their lean, streamlined approach to project management ensured that projects were delivered within schedule and budget.
Ajay Thakur
Cofounder and CTO, Pacific Street Ventures, Inc.
All the apps were implemented smoothly and have easily scaled up to accommodate more users. Rapid Ops displays ample technical knowledge and agile development skill. Team management encourages collaboration by responding productively to feedback and fully documenting the development process.
James Dyke
President, Loadmax LLC
My experience working with A3 has been fantastic. I really enjoy working with the team. Great Group of folks. Not only do they do what we ask for but they are also very proactive in suggesting solutions that make the work better. They own their product, they own their services and they are very proud of what they do. And it shows!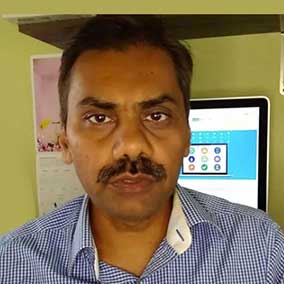 Sandeep Khabhiya
VP , Software Engineering, Locus Technologies
We find the engineers working with us to be diligent with strong work ethics and being able to fill the gaps that we have in our skills. I would definitely recommend their services to anyone who is looking for an excellent partner for offshoring.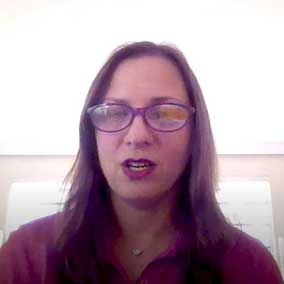 Shani Majer
Founder & CEO, Will2Click
We were fortunate to be involved with A3logics for development of Will to click app for IOS. One of the main benefits of working with A3logics was their unending commitment and their dedication and passion for working on this project as well as their high degree of sophistication and level of expertise. As a non-technical and a solo founder, I completely relied on their support, advice and guidance on building a world class app. I am grateful for working with them.
Frequently Asked Questions
Check these frequently asked questions and learn more about hybrid progressive web app development companies
A3Logics is available to deliver custom PWA solutions across industries. We have engineered for a range of local and multi-national companies with applications that cover common PWA uses including e-commerce, media, and social media. Irrespective of industries, our developers design and produce progressive web applications that incorporate core features for a positive user experience (UX): they can be used in offline mode, require low storage usage, and have an application shell mode.
A3Logics team of specialists are market leaders in their service roles. For a Progressive Web Application solution, our developers apply their extensive combined experience to collaboratively work with clients in the ideation, conceptualization, engineering, testing, and delivery of a custom PWA. Our development model is established on an ethos of innovation, inclusion, and transformation so that our clients all over the world can feel connection through technology. We are committed to revolutionizing this space in a way that melds IT product engineering and professional services for business relationships that are characterized in integrity that is productive. Our developers come from a team of over 350 technical experts who are constantly working with clients from a place of excellence in technology founded in a genuine care for their client's customers.
A3Logics follows Full Cycle Product Development:
• Our developers begin working with their clients and maintain ongoing communication throughout the development cycle
• Establish client needs and expectations through initial meetings and conversations
• Identify and propose a custom PWA development pathway that is then confirmed with their client
• Commence early development and testing with updates to their client
• Submit a beta version to their client for user testing
• Review testing and collaborate with their client to fully incorporate feedback and adhere to optimization objectives
• Launch the PWA then review performance, maintain communication with their client, and resolve any issues as well as maintain the app over time
A3Logics has cross-platform availability for household names: HTML5, Javascript, Google PageSpeed, and iOnic. Your PWA will be in good company and every A3Logics application is developed for widespread use according to client needs identified during the Full Cycle Product Development process.
A3Logics is a global technology company with over 20 years of technology development and market expertise.
PWA custom products are developed for each client specifically and our team of developers are committed to delivering a service that creates qualitative and quantitative value for our clients' customers. The standard return-on-investment for PWA development is typically measured in terms of user experience (UX) and associated rates of engagement: on average, these application result in lower bounce rates, growth in mobile users, an almost 50 percent increase in page views, 2x the conversion rates, and an over 60 percent increase in revenue for companies using a PWA rather than a standard website.
A3Logics develops and deploys custom progressive web applications that are uniquely developed for every client. Our developers collaboratively work with clients to meet their needs and exceed the expectations of customers. Our clients satisfaction is a win for us and we make ourselves available every step of the way in order to make the impossible possible in PWA development — and in all our technology services.