Get A Free 30-min Consultation

Give Wings To Your Business With Our eCommerce Application Development
A3logics' range of eCommerce app development services encompass Android and iOS store design and migration expertise. As the premier eCommerce application development company in business, our expertise allows us to build apps with incredible satisfaction for our clientele and garner their praise and patronage. We provide leading edge eCommerce mobile app development with 100% quality in terms of delivery and within budget constraints. We take all your requirements into consideration while developing mobile ecommerce apps on schedule for maximum client satisfaction!
Custom eCommerce App Development Services That Will Help You Enhance Your Reach
We are a provider of leading ecommerce app development Services in the USA, covering custom applications & solutions that signifies your vision and make you stand out.
eCommerce Android App Development
Our experienced developers specialize in crafting robust yet user-friendly Android applications tailored specifically for eCommerce businesses. We ensure seamless integration with various payment gateways, inventory systems and CRM tools so as to provide your customers with an effortless shopping experience.
eCommerce iPhone App Development
At our iOS development company, our expert developers specialize in crafting high-performance eCommerce iPhone apps tailored to your needs. Utilizing cutting-edge technologies and frameworks, we develop feature-packed applications that are visually attractive yet easily navigable - ideal for eCommerce businesses that depend on iPhone apps to generate revenue.
Custom eCommerce Application Development
Every business has unique requirements, which is why we specialize in custom eCommerce application development services. Our team works closely with you to understand these needs and craft an app tailored exactly to them. Everything from customizing user interface elements to API integration will ensure your app achieves all its business goals.
Magento eCommerce App Development
Magento is an extremely nimble e-commerce platform known for its adaptability and scalability. Our developers specialize in it and can develop customized apps utilizing its powerful features for both B2B and B2C use cases. We will build one to meet all of your business goals and meet industry benchmarks!
eCommerce App Design
Engaging designs are vitally important to the success of an eCommerce app, which is why our talented designers specialize in crafting appealing user interface (UI/UX) designs that enhance user experiences and drive conversions. We focus on providing a seamless transition from product browsing through checkout, ensuring your app stands out among its peers.
eCommerce Consulting Services
Our eCommerce consulting services encompass an array of technical elements designed to optimize your online store, such as platform selection, payment gateway integration, inventory management and security measures. Our team of ecommerce application development services experts will assess your business requirements before offering tailored solutions designed to bolster eCommerce operations.
Our Recent Work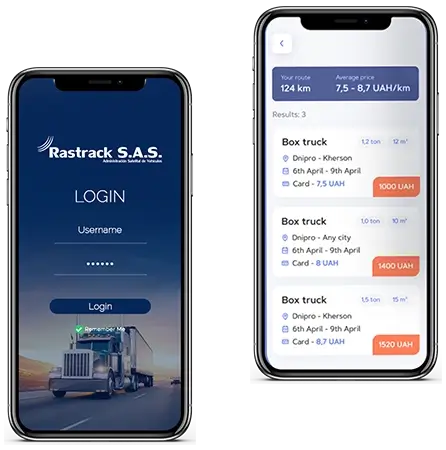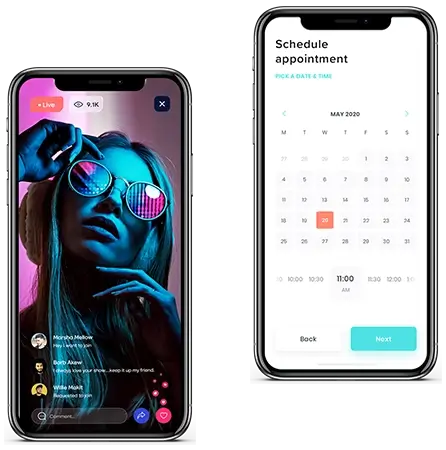 Prominent eCommerce App Development Company To Up Lift Your Business
A3logics is an esteemed ecommerce application development company known for producing applications which empower you to outshout the competition.
Our ecommerce app development agency experts recognize the significance of having an engaging e-commerce app as an effective way of engaging your target customer base and expanding your business effectively.
Building an effective e-commerce app takes many activities such as market research, planning, analysis of competition and development of mobile applications. At our reliable development services provider for ecommerce app development in the USA we pride ourselves on offering end-to-end services designed to help build and run successful ecommerce applications on smartphones or other platforms.
Talk To Our Expert
WHY YOU SHOULD CHOOSE US
Why Should You Hire eCommerce App Developers At A3logics?
A3logics only works with eCommerce mobile app developers with years of experience and expertise of all sectors to match your vision to perfection.
Best eCommerce App Developers
At A3logics, our eCommerce app developers specialize in developing robust yet user-friendly apps that stay ahead of market trends and technologies. They know all the latest tools available so your app stays ahead of the pack and market competition.
Full-Stack Development Capabilities
Our eCommerce app developers specialize in both front-end and back-end development, making them capable of overseeing every stage of development for you. From designing user interfaces and databases to integrations of payment gateways, everything is taken care of exquisitely.
Proven Track Record of Success
Our eCommerce apps have proven successful for clients from diverse industries and sectors. We work with developers who possess in-depth understanding of all of the challenges and requirements associated with eCommerce app development. You can trust in their expertise that your app will meet all requirements as it was created to the highest standards.
Companies that trusted us

SUCCESS STORY
Seamless Mobile Delivery App For Food Delivery
Designed the mobile and web application which facilitates online food ordering from their favorite local chef and cuisine nearby (auto listing of chef kitchens based on ZIP code. It allowed the chef to manage their order and revenue in just one click from the mobile application and alot more.
Read More
SUCCESS STORY
Mobile Based Ecommerce Management System For School's Inventory
Provided a solution of web and mobile applications which facilitates management, of the customer and the sales at a single platform accumulated from different online Magento shops of different schools. The platform came with a customized dashboard where the admin can see lifetime sales (can filter out through day, month etc.), Store management and other things like System configurations and order management.
Read More
Our Tech Stack In eCommerce App Development
We are highly acclaimed for providing ecommerce app development services that are infused with the best technologies and platforms for your business needs.
IOS
Android
Xamarin
Cordova
Windows
Photoshop
Illustrator
Adobe XD
Figma
.NET
Python
Node.JS
Java
PHP
Test Flight
Ranorex
Appium
Postman
JMeter
Oracle
SQL
Microsoft SQL Server
My SQL
PostgreSQL
Frequently Asked Questions
Check these frequently asked questions and learn more about custom software development
To develop an ecommerce app, you need to plan, design, develop, and test the app, ensuring it has features like product listings, shopping carts, and secure payment gateways. This is where A3logics can assist you with its expertise.
The cost of developing an ecommerce app depends on factors like features, complexity, platform, and development time. Contact us for a personalized quote.
We optimize ecommerce app performance through techniques like code optimization, caching, database optimization, image optimization, and server optimization.
If you are looking for a reliable eCommerce app development company, make sure to check with the attributes like experience, client reviews, expertise and ability to match your specific requirements. If you are still looking for one, then A3logics can help you with all.
With competition so high, every business needs an ecommerce application. So, you can consider hiring A3logics for custom ecommerce app development services to have a unique platform that meets their specific requirements and enhances user experience. This eventually leads to huge sales potential.