Get A Free 30-min Consultation

Make your client's life easy with a custom Hybrid Mobile App product custom-developed by A3Logics developer services
A product that you can deploy effortlessly that wins over your customers because we make user experience central to our development processes.
A3 hybrid apps solve problems across operating systems including web so that your customers can utilize the features we designed with their user needs and preferences in mind.
With hybrid applications, the code is powerful and flexible letting you focus on running your business.
Efficient, world-class development
Apps that are deployed to markets in the U.S., UK, and multi-national clients — our developers are working across timezones engineering products that can be scaled for industries, customers, and operating systems all over the globe.
Smart, resourceful applications
Custom hybrid app development that's groundbreaking, cost-effective, and can be counted on across operating systems, mobile and tablet, and web applications.
Agile, robust design
Development experts guide you to choose the features and capabilities suited to your budget, your goals, and your stakeholders' needs without any stress about recoding or long-term utility.
Innovative, custom apps
Our developers take the time to develop a product that meets your customers needs so they can experience the same personalized development process in the products we engineer for you.
Our development services are here to make the digital feel personal with trusted, streamlined delivery methods whether it's iOS today and Android tomorrow.
Why Hybrid Apps?
Across industries the world over, expert hybrid app developers make your customers' user experience as positive, personalized, and responsive as you've always imagined. The value of a hybrid app solution far eclipses the elimination of compatibility and access problems, instead drawing attention to the service offering you have invested in for your customers .
Simplicity is sophisticated, business requirements cease to be burdensome, and the sky is the limit for scalability: hybrid app solutions are developed to be as close to one-size-fits-all as can be engineered for the unique user. Across Android, iOS, and Xamarin hybrid app development, we care for your needs so you can focus on business while our developers focus on engineering your solution.
Talk To Our Expert
OUR CLIENTS
Your Full-Stack IT Outsourcing Partner
An online platform to help patients' daily needs by creating tasks and assigning a "caregiver" for the well-being of the patient.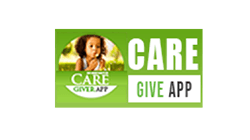 A brand helping celebrities change their earning experience through nonprofit partners for their benefit.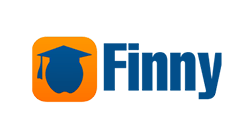 It is a project about building a mobile delivery app where foodies can find exclusive chef kitchens.
A Transcending name in the bed and mattresses industry, delivering quality handmade products.
Revolutionizing the way people manage their assets and curate will without the hassle of paperwork and lawyers.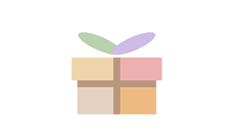 A unique platform that helps in bringing the best out of those living in their golden age.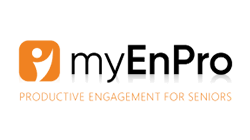 One of the most prominent and influential names in school uniform manufacturing with 27+ years of field experience.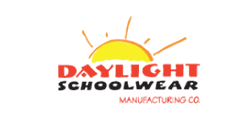 The application for the future, Tabbi, is an interesting platform that merges social media with a dine-out experience. A sports company delivering basketball performance diagnostics with assistive technology to eliminate weaknesses using a proprietary Neuro muscular Dribble Training(NDT) program.
A brand helping celebrities change their earning experience through nonprofit partners for their benefit.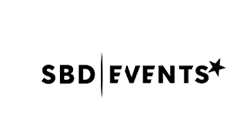 An established and reliable name for media companies and clubs for precise football Insights.
A brand helping celebrities change their earning experience through nonprofit partners for their benefit.
Satellite tracking technology-based company, delivering a one-of-a-kind tracking experience with multiple devices.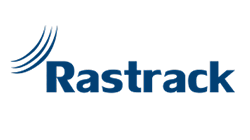 SUCCESS STORY
Seamless Mobile Delivery App For Food Delivery
We at A3Logics designed the mobile and web application which facilitates online food ordering from their favorite local chef and cuisine nearby (auto listing of chef kitchens based on ZIP code. It allowed the chef to manage their order and revenue in just one click from the mobile application and alot more.
Read More
SUCCESS STORY
Mobile Based Ecommerce Management System For School's Inventory
We at A3Logics provided a solution of web and mobile applications which facilitates management, of the customer and the sales at a single platform accumulated from different online Magento shops of different schools. The platform came with a customized dashboard where the admin can see lifetime sales (can filter out through day, month etc.), Store management and other things like System configurations and order management.
Read More
PORTFOLIO
Keeping our clients' success at the center of everything we do
As a client-centered organization, we consistently deliver client satisfaction.
Will 2 Click is committed to helping people see clearly what they are giving to family and friends. This platform allows you to easily update, add or change the recipients and let them and your lawyer know what changes you made.
Chatstasy is a feature-rich picture-button-based dialer application that has been designed to enhance the experience of chatting on your Smartphone.
Hästens has come up with a platform that helps you experience the beds that will change your life and alter the way you think about sleep forever.
This application can help you make informed decisions about where to go and what to do. It has been developed using Ruby on rails, React native, and Location based technologies.
Ghost Kitchen is a cloud kitchen tech company with food delivery brands growing through partnerships with restaurants having underutilized kitchen capacities.
Kenz is a one-stop platform for all workforce needs. From HR to payroll, benefits to compliance – this platform takes care of all, allowing you to focus on important business activities.

MyEnPro is an app-based register of senior talent, especially for people who are 55 or older but have highly valuable talents and skills and want to remain engaged and productive SBD Events provides a bespoke event management service that adds creative flair to even the most unusual and challenging venues, transforming bland spaces into visually stunning receptions.
This mobile application allows Property Managers/Home Owners, Vendors, and Tenants to initiate and track the progress of maintenance and repair tickets.
YIRM! It is a platform that is managed by a team of social media, marketing, and mobile experts.
Daylight Sportswear has been designing and manufacturing school uniforms and sportswear for NSW public and private secondary schools and colleges.
What We Are Offering
Our Expert Hybrid App Development Services
Experience the A3Logics power of one technical difference with the expertise of our specialist hybrid app development professionals. Across the U.S., UK and around the world, our all-in-one hybrid applications are engineered for the individual needs of your business with the incorporation of our 20 years experience developing innovative custom products.
Technical Guidance For Choosing Hybrid App Versions
Our developers will collaboratively lead the assessment of audience/target market needs to prepare for the level of coding required, e.g. will an iPad and tablet version of the hybrid app be needed or is it mobile-only.
Teams that specialize in application development including UI/UX App Design
User Interface and User Experience in hybrid apps can instantly sabotage a client — our affordable custom products will impress customers, be reliable and slick, and leave a lasting aesthetic impression.
Website to Hybrid App
We're used to developing products for use across industries and markets. Our hybrid applications are designed for the unique brands of our clients and we can even use their websites as a basis for their custom app.
Engineering, Optimization, & Maintenance
Our developers adeptly engineer applications that meet client expectations and needs without bulk and wasted resources. Performance is improved through our development processes making speedy applications and clean code that works beautifully across platforms.
Frameworks & Technologies Support For Cross-Platform Development
Specialist development processes help manage the engineering of our custom hybrid applications. Even with the sophisticated code, our developers have the nous to spot any bugs before launch and swiftly troubleshoot afterwards.
Go-To Market Support
We're here with the technical and strategic advice you need for cross-platform launch including how to submit the app to the Apple App Store and Google Play leaving our clients free for other tasks.
Why Choose Us A Hybrid Mobile Apps Developer
A3Logics Hybrid Mobile App Development Is Designed For Fuss-Free Functionality
Hybrid mobile app development is engineered from the ground-up to meet user needs. A3Logics takes it one step further with custom applications that are literally designed to offer myriad benefits for clients and users — before, during and after launch.
Full-Scale Development Process That Brings Clients In The Fold
With A3Logics, hybrid app development is an elevated experience in every single way. Our clients are involved from the first day of meetings to follow-up and check-ins months after launch. We believe that the conversation is the relationship and our number one priority is meeting your needs.
Frameworks & Technologies Support For Cross-Platform Development
For feature-rich applications, our developers are skilled at engineering hybrid mobile apps for use on mainstream platforms including: Apple iOS, Android, Windows, and Xamarin that are coded on HTML5, Native, and iOonic frameworks.
Search Engine Optimization & Conversion Strategies
Getting your product in front of clients is part of our development process. We'll coordinate our launch phase to make your hybrid mobile app a standout to users and indexed in Google SERP, with performance data readily available and strategic advice on building and sustaining high-performance rankings so you can benefit from customer conversions.
Technical Guidance Wherever & Whenever
A3Logics is onboard with all aspects of technical needs including budgets. Our hybrid products are designed to cover all bases of client use; our developers make sure the bigger picture is covered so the hybrid mobile app developed is the right fit now and can be properly maintained into the future — no questions asked.
Frequently Asked Questions
Check these frequently asked questions and learn more about hybrid app development companies
Our A3Logics custom hybrid mobile app development services are renowned for technical, engineering, and strategic excellence based on our client and market reputation. Within our company, the development team oversees the delivery of fully coded, custom hybrid mobile applications that perform in cross-platform settings across industries.
A3Logics development team collaboratively undertakes a Full Cycle Product Development process on every project, closely working with clients to fulfil all areas of their product, customer, and market needs. .
With over 20 years of experience in the technology industry and extensive knowledge of the international market including in-depth expertise in the U.S., UK, and Australia, A3Logics have made excellence and innovation central to every single client campaign.
A3Logics developers engineer products through a focused working relationship with clients. Our development team are service specialists in all areas of the production of a unique hybrid mobile application; this is upheld through their meetings, communications, engineering, testing, assessing, go-to market product launches, and after-launch maintenance. Working with clients is meaningful and based on an ethos of inclusion: every project A3Logics produces stands out due to the authentic partnerships nurtured with clients that can be tangibly seen in our technological innovations. Over 350 technical experts are dedicated to a client experience that integrates expertise and passion with specificity and care
A3Logics follows Full Cycle Product Development:
• Our developers begin working with their clients and maintain ongoing communication throughout the development cycle
• Establish client needs and expectations through initial meetings and conversations
• Identify and propose a custom PWA development pathway that is then confirmed with their client
• Commence early development and testing with updates to their client
• Submit a beta version to their client for user testing
• Review testing and collaborate with their client to fully incorporate feedback and adhere to optimization objectives
• Launch the PWA then review performance, maintain communication with their client, and resolve any issues as well as maintain the app over time
A3Logics offers cross-platform hybrid mobile app products for nearly every major device — Apple iOS, Android, Windows, and Xamarin — with coding using the iOnic, Native, and HTML5 frameworks. Our developers are experienced with building hybrid mobile apps that perform with sublime results no matter the platforms.
The technical benefits of a Hybrid Mobile App product are numerable. Our A3Logics developers work with clients according to the Full Cycle Mobile App Development process. This process is open, inclusive, strategic, budget-conscious, end-to-end, and all technology utilized is current to market standards.
Hybrid Mobile App custom development is robust yet lightweight to make the user's experience easy, reliable, feature-rich, agile, and easy-to-maintain thanks to high-performing apps that are quickly brought to market. When custom developed, hybrid mobile apps work across all platforms commonly used by the target market — commonly Apple iOS, Android, and Windows — and have the same functionality as a native app developed specifically for the platform; hybrid mobile apps are identical across platforms and developers write the platform-specific functionality directly into the code. These hybrid mobile apps are often a much lower cost, can more quickly be developers, and work powerfully no matter the different platforms.
Across industries, hybrid mobile applications are widely used with high-level customer satisfaction. These apps are developed for e-commerce, customer service, social media, transport, communications, media, and much more with some of the world's most-used apps (Evernote, Gmail, Instagram, Uber) built as hybrid mobile applications. .