They did a fantastic job. Their response was second to none, answering emails within seconds & being available for contact at almost any time of day. They delivered on time & to a very high level of quality. A3logics are a great friendly & professional team to work with & we will be continuing with them for future project.
Noel B,
Japan
Quality Ethereum Smart Contract Development Service With A3Logics
We at A3Logics, have always excelled when it comes to providing robust blockchain solutions. Our Ethereum smart contract developer can serve across different verticals worldwide that tick all the boxes as per your custom needs and help your business make the most out of it. You can trust our Ethereum developer for smart blockchain solutions that promote nothing but unrivaled growth.
We have certified Ethereum developers in our team to assist you with your requirements for DApps that match your specifications. Fill up the form and know more about it.
Expert Are Here To Help
Cutting Edge Ethereum Development Services Now Just A Call Away
A3Logics can help upscale your business with custom Ethereum development services that can pave the way for sustainable growth. Check it out.
Ethereum App Development
You can always connect with us for your specific needs of Ethereum app development services that match your vision and requirements. We ensure that the decentralized application helps your business get ahead of your peers and help you make big out of it.
Ethereum Game Development
If you are looking for an Ethereum development company online for gaming app development services, then you can always trust our experts and get all the assistance you need that can help you keep your users engaged.
Ethereum Token Development
We, at A3Logics have the required expertise and understanding of Ethereum token development services that match to your expectations and assist you have your objectives covered to perfection.
Ethereum Smart Contract Development
We, at A3Logics, have been in the business for a long time providing custom Ethereum development solutions using the Blockchain technology for creating Smart Contract applications for your specific needs.
Ethereum Blockchain App Development
We have the best in-house team of developers, who are not only highly experienced but also quite proficient when it comes to creating excellent Ethereum blockchain dApps that runs as per your specific needs.
Ethereum Blockchain Consulting
If you have any kind of queries or doubts or new ideas to share, then you can always consider connecting with our Ethereum blockchain consultants. Our experts can help you with all the answers without any delay.
Ethereum Development Company With Superior Solutions For All
At A3Logics, we are highly acknowledged when it comes to providing end-to-end Ethereum development services to our clients of all sectors. With our unparalleled development solutions our clients move ahead of their rivals and help them avail even better opportunities. We make sure that our clients are in sync with the latest market demands through our DApp solutions.
Since established, our Ethereum developers are providing cost-efficient services that match to your specifications in every which way. We work with the Ethereum smart contract developers who have the experience of providing a wide range of solutions acccording to specific business requirements. So, you can always trust us for your Ethereum development service needs.
Talk To Our Expert
Technologies
Ethereum Development Technology Stack We Have In Offer
Remix
Truffle
Embark
Zeppelin
Ganache
Parity
Why Hire Ethereum Developer From A3logics?
We have been in this field of service for long and have assisted many with their specific needs of Ethereum development services. If you are still thinking about the reasons to hire us, then the below pointers can help.
Certified Ethereum Developer
The primary reason to connect with us for your needs of dApps is because we hire Ethereum smart contract developers who are certified in their respective field of service.
Proven Track Record
Another reason that makes us the best name in the business is because we have a proven track record of decades of helping different business verticals with their specific needs of Ethereum smart contract development services.
Compliance & Governance
We, at A3Logics ensure that all our Ethereum smart contract development services are in compliance and matching to your custom needs and requirements without any compromise with the security.
Our Clients
Your Full-Stack IT Outsourcing Partner
A division of IXL Learning dedicated to changing people's lives through the power of language education.
Veteran-led freight-matching company focused on helping our clients build their business.
Leading corporate EHS software provider with over 20 years of development experience.
Social & media intelligence pioneer, offering media monitoring and analysis across all platforms. A Benefits administration firm that serves the unique needs of mid-market employers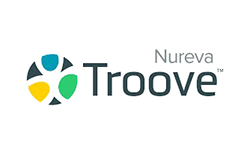 An HR administration solution provider rendering human resources & employee benefits.
A cloud-native Human Capital Management platform, streamlining HR, benefits, and payroll.
A Benefits administration firm that serves the unique needs of mid-market employers
INDUSTRIES WE SERVE
Ethereum Development Services For All Business Verticals
A3Logics have the expertise and resources that serve all business verticals with their specific needs of custom Ethereum development services.
Process We Follow for Ethereum Development
One of the reasons that makes us the best name in the business when it comes to providing Ethereum development services is because of our effective approach. Take a look at the process followed by our team to help you with DApplications.

Ethereum App Ideation
At first, we understand your concept and idea to move ahead with the clarity of what the objective of the application is.
Proof Of Concept Development
The next step is that we work on the proof of the concept development as per your given idea.
Visual & Technical Design
The third step is all about developing visual and technical design of the application that ticks all the boxes.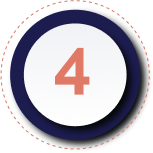 Development
After the technical design is ready, we move forward to the development process and ensure it's done before the deadline.
Deployment
As and when the development process is completed, the next step we work on is deployment of the respective application.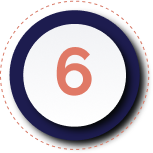 Maintenance & Upgrades
The last step that you get with us is in terms of maintenance and support. We ensure that the app is updated regularly for excellent experience.
TESTIMONIALS
Your Trust Is Our True Reward
Kamadi Camp
Sr. Director of clinical Programs, Sarah Connons, Sarah ConnonSarah Connon
Wonderful experience working with the team. They are very knowledgeable and more than willing to coach during your development journey as it relates to their skill set. I am very pleased with the product developed and look forward to continuing to work with them in the future.
Ashok Kumar - Tiara top
CEO, Firma Networks
A3Logics consistently tackled difficult projects, delivering functional products and speedily troubleshooting any bugs. The team's agile development skills met high standards. Their lean, streamlined approach to project management ensured that projects were delivered within schedule and budget.
Ajay Thakur
Cofounder and CTO, Pacific Street Ventures, Inc.
All the apps were implemented smoothly and have easily scaled up to accommodate more users. Rapid Ops displays ample technical knowledge and agile development skill. Team management encourages collaboration by responding productively to feedback and fully documenting the development process.
James Dyke
President, Loadmax LLC
My experience working with A3 has been fantastic. I really enjoy working with the team. Great Group of folks. Not only do they do what we ask for but they are also very proactive in suggesting solutions that make the work better. They own their product, they own their services and they are very proud of what they do. And it shows!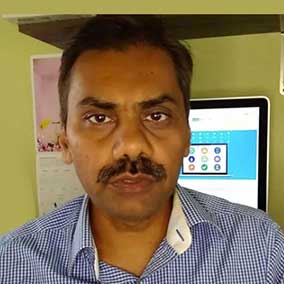 Sandeep Khabhiya
VP , Software Engineering, Locus Technologies
We find the engineers working with us to be diligent with strong work ethics and being able to fill the gaps that we have in our skills. I would definitely recommend their services to anyone who is looking for an excellent partner for offshoring.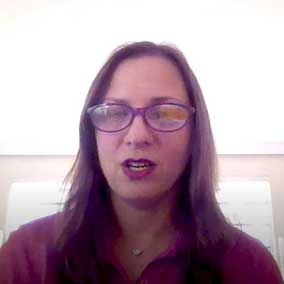 Shani Majer
Founder & CEO, Will2Click
We were fortunate to be involved with A3logics for development of Will to click app for IOS. One of the main benefits of working with A3logics was their unending commitment and their dedication and passion for working on this project as well as their high degree of sophistication and level of expertise. As a non-technical and a solo founder, I completely relied on their support, advice and guidance on building a world class app. I am grateful for working with them.
Frequently Asked Questions
Check these frequently asked questions and learn more about Ethereum Development Services
The process of Ethereum development includes a blockchain-based platform that is taken into consideration for the purpose of computing. This process helps the developers to get the dApps deployed according to the business needs.
The Ethereum development services pricing differs from one project to another as per the needs. There are several factors that come into play that include location, project needs, deadline, and more.
It can vary from one application to another. The application can go live even in minutes or it might take hours to days as well.
When it comes to Ethereum, it is basically a flexible platform known for developing dApps that match your business needs and requirements. It helps in providing the infrastructure that is required by the developers for taking the innovative approach while developing digital applications.
There are several Ethereum development service providers you can find online to take care of your specific needs. But, to find the best, it is important that you check with background, previous work, and reviews. If you are still looking for one, then you can connect with the experts at A3Logics.