Get A Free 30-min Consultation

They did a fantastic job. Their response was second to none, answering emails within seconds & being available for contact at almost any time of day. They delivered on time & to a very high level of quality. A3logics are a great friendly & professional team to work with & we will be continuing with them for future project.
Noel B,
Japan
Power Your Business Growth With Custom Mobile App Development Services in UK
Organizations are able to convert each interaction into more desirable actions through mobile applications, which have a conversion rate of more than 2%, which is higher than several other marketing channels.
Did you know this?
In this digital age, having a website isn't enough. Smartphones have changed the way consumers shop. Mobile applications have become very popular and are gaining traction all over the world.
Your business can grow and increase revenue by targeting potential customers using these apps.
Your customers can also easily access your business 24/7 with a website. But wouldn't it be great if your customers stay loyal & keep coming back to you? That becomes easier when you have a good app for your brand. Let's see how custom mobile app development can help you & your brand-
Drives more profit for your business
You can tailor these apps to your needs. As personalisation will make more people become interested in your products and your business, consumer demand will grow. As a result, you will generate more sales. In addition to your responsive website, you need to launch a mobile app that boosts sales and improves the customer experience.
Improves Customer Relationship
Mobile applications create a direct interaction channel between users and your business. Your customers can receive real-time personalized updates regarding your products and services through our customized business apps. Additionally, it will give you access to client details and feedback, which can help you build long-term customer relationships.
Personalized Marketing Advantage
Statista reports that 33% of marketers in the United States and the United Kingdom spend more than half of their budgets on personalization.
With the advent of mobile applications, businesses can provide a more personalized experience that helps improve association, and retention.
Increased Recognition Builds Customer Loyalty
Marketing a business requires a critical and tricky component: customer loyalty. Business apps help smooth this process by connecting customers and brands through constant reminders and notifications. Aside from making customers aware of the products and services they also encourage them to purchase.
Mobile apps enhance brand recognition, meaning that a customer may choose the now-familiar app over a competitor when they require a product/service offered by the company.
We can help you boost your business ROI with the help of our custom mobile app development experts. Fill out the form & let's be each other's partners in this Competitive digital era.
Get More Customers With the help of the Best Mobile Application Design Company in the UK.
Transform User Experience & Boost Your Brand Growth in No Time With Mobile Applications from A3logics
We have an efficient team of experienced designers who are well-versed in both native and cross-platform mobile app design. Regardless of the platform you're looking to develop your app for. We can create a custom solution that meets your particular needs and requirements.
Our design process is user-centric, so you can be sure that your app will be highly intuitive and easy to use. We also know how to place a strong focus on creating visually appealing designs that will engage and impress your users.
We present you with a range of services that can assist in taking your business to the next level. From enterprise android app development to eCommerce solutions, we have the experience & expertise to deliver high-quality mobile apps that meet your specific requirements.
Talk To Our Expert
WHAT WE DO
Mobile Application Development
The services we offer include technology consultation, development, testing, support, and maintenance for our mobile application development services that stand the test of time.
Mobile Application Management Services
You can count on A3logics to monitor, optimize, fix, and support your applications. Contact us for a free quote to learn how we can lower your operating costs while increasing your business' efficiency.
Mobile Application Assessment Services & Consulting
We can implement a wide range of business applications, such as ERP, CRM, eCommerce platforms, analytical tools & other business application suites to modernize your business by ensuring that your business infrastructure supports disruptive businesses.
OUR CLIENTS
Your Full-Stack IT Outsourcing Partner
An online platform to help patients' daily needs by creating tasks and assigning a "caregiver" for the well-being of the patient.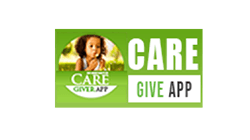 A brand helping celebrities change their earning experience through nonprofit partners for their benefit.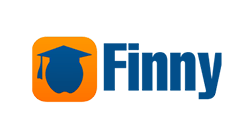 It is a project about building a mobile delivery app where foodies can find exclusive chef kitchens.
A Transcending name in the bed and mattresses industry, delivering quality handmade products.
Revolutionizing the way people manage their assets and curate will without the hassle of paperwork and lawyers.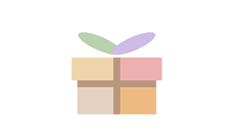 A unique platform that helps in bringing the best out of those living in their golden age.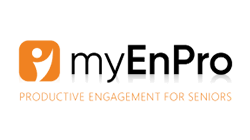 One of the most prominent and influential names in school uniform manufacturing with 27+ years of field experience.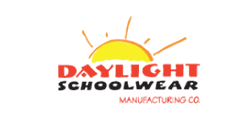 The application for the future, Tabbi, is an interesting platform that merges social media with a dine-out experience. A sports company delivering basketball performance diagnostics with assistive technology to eliminate weaknesses using a proprietary Neuro muscular Dribble Training(NDT) program.
A brand helping celebrities change their earning experience through nonprofit partners for their benefit.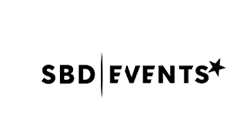 An established and reliable name for media companies and clubs for precise football Insights.
A brand helping celebrities change their earning experience through nonprofit partners for their benefit.
Satellite tracking technology-based company, delivering a one-of-a-kind tracking experience with multiple devices.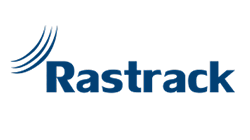 SUCCESS STORY
Chat Mobile Application Development Service
The mobile development team at A3Logics created the mobile app Chatstasy, which supports and helps millions of people around the globe to connect seamlessly and engage in quality conversations. This application allows users to connect with their loved ones in difficult-to-reach demographics with zero hassle.
Read More
PORTFOLIO
Keeping our clients' success at the center of everything we do
As a client-centered organization, we consistently deliver client satisfaction.
Will 2 Click is committed to helping people see clearly what they are giving to family and friends. This platform allows you to easily update, add or change the recipients and let them and your lawyer know what changes you made.
Chatstasy is a feature-rich picture-button-based dialer application that has been designed to enhance the experience of chatting on your Smartphone.
Hästens has come up with a platform that helps you experience the beds that will change your life and alter the way you think about sleep forever.
This application can help you make informed decisions about where to go and what to do. It has been developed using Ruby on rails, React native, and Location based technologies.
Ghost Kitchen is a cloud kitchen tech company with food delivery brands growing through partnerships with restaurants having underutilized kitchen capacities.
Kenz is a one-stop platform for all workforce needs. From HR to payroll, benefits to compliance – this platform takes care of all, allowing you to focus on important business activities.

MyEnPro is an app-based register of senior talent, especially for people who are 55 or older but have highly valuable talents and skills and want to remain engaged and productive SBD Events provides a bespoke event management service that adds creative flair to even the most unusual and challenging venues, transforming bland spaces into visually stunning receptions.
This mobile application allows Property Managers/Home Owners, Vendors, and Tenants to initiate and track the progress of maintenance and repair tickets.
YIRM! It is a platform that is managed by a team of social media, marketing, and mobile experts.
Daylight Sportswear has been designing and manufacturing school uniforms and sportswear for NSW public and private secondary schools and colleges.
WHAT WE ARE OFFERING
Our Core Services As Mobile application Development Agency in UK
Our employees are obsessed with smartphones, putting themselves in your customer's shoes, and creating apps that are easy to use and keep your customers engaged for hours.
Lifestyle & Social Application development company
Our mobile app solutions are based on market standards, and we deliver mobile apps that meet the needs and expectations of our clients. With us, you can find a variety of lifestyle apps, such as fashion apps, fitness apps, and reminder apps. A variety of benefits can be provided to you and your customers.
Utility Mobile Application development company
We are dedicated to ensuring that you have access to cutting-edge technologies, keeping you ahead of the competition. Our award-winning services enable us to create robust apps that feature high-in-demand technologies and unique UI/UX designs.
Ecommerce Application development company
Our expert team crafts the best-ever mobile applications for your online business. E-commerce mobile apps are turning out to be an important medium for sales. And helping businesses connect with customers worldwide and expand their reach.
A3logics Game App Developers And Gaming Solutions in UK
We have a wide range of exhaustive experience in developing both native and cross-platform applications, so we can help you choose the right platform for your project. We also offer a comprehensive suite of services, including app design, development, testing, deployment, and maintenance.
Custom Game Application Development Company
Based on market analysis, target audience, business objectives, & trends, we plan and develop a perfect game app that is compatible with all popular operating systems, such as Android (google play), iOS (app store), and Windows.
Multiplayer, Single, and Multilevel Game Development Company
A3logics takes immense pride in touting flawless custom gaming industry solutions. Our team has delivered hundreds of successful projects over the years, including single, two-player, and multiplayer games to reach the maximum audience.
Augmented and Virtual Reality Games
AR and VR games have a huge fan base, and if you plan to jump on the bandwagon, then A3logics has got your back. We will design smart and responsive games with a realistic experience with each step
On-Demand Fantasy Sports App Development Services in UK
We cover all major sports in our Fantasy Application Development Services in UK. With cutting-edge technology, immersive UI, and user-friendly controls, your users are guaranteed a great time- and you have complete peace of mind.
Fantasy Cricket App Development
A3Logics team specializes in popular sports like cricket. Your app users can create their own cricket team from the real cricket players list & play with other teams in a virtual cricket tournament. We deliver robust & secure Sports Application Development Company in UK fast so that you can start building your virtual sports world, connecting players from all over the world.
Fantasy Football App Development
With our football application developers, you can ensure that your users can enjoy live gaming on a variety of platforms and devices with equal ease. Being highly scalable, our apps will let you expand your base easily, as our solutions are highly adaptable and can accommodate your growing needs.
Fantasy Baseball App Development in UK
A3logics creates fantasy baseball apps that are both fun and challenging. With our baseball apps, your users can improve their batting and pitching skills and enjoy a realistic baseball experience. Our baseball apps are available for iOS and Android devices.
PLATFORMS
Intuitive Mobile Application Platforms
Utilizing best practices and latest tools, our experts develop cross-platform, native, and hybrid mobile apps.
Cross-Platform Mobile App Development
We create cross-platform mobile apps with a variety of user-friendly features and functions.
Native Mobile App Development
We build high-performance, secure, and intuitive native mobile applications to improve the user experience and increase customer loyalty.
Hybrid Mobile App Development
We create hybrid mobile apps based on JavaScript, HTML, and CSS using the PhoneGap framework, allowing companies to reach more customers.
HIGHLY FOCUSED ON DEVELOPMENT
App Development Process
We work with you from app definition through design and development until delivery,
release, and your app's success! The process we follow:
Requirement Gathering/Prototype
A workable solution based on preliminary results, such as brainstorming or group interviews.


App Development
Our preferred method for developing any application is to code the front end but to program only the most important parts.
Deployment
Our team ensures that the application works on a target device, such as a test server or production environment.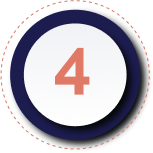 UI UX Designers' input
When it comes to modern UI and UX design, we follow best practices regarding inputs.
WHY YOU SHOULD CHOOSE US
Why Working With A3logics Is A Good Idea?
If you work with a professional custom mobile app development agency in UK like us, you will have access to various project tracking tools, which you can use to monitor the progress of your project.
All Experts Under One Roof
With our specialists in all property-related fields, we bring all property-related skills together under one roof – from the initial idea to long-term development.
Increased productivity & code quality
With 19+ years of experience providing custom mobile application solutions across a wide range of industries, we are one of the leading providers in the field.
Scaling Flexibility
To meet your business requirements and to upskill our dedicated team, our in-house software development experts always follow the Agile model.
TESTIMONIALS
Your Trust Is Our True Reward
Kamadi Camp
Sr. Director of clinical Programs, Sarah Connons,
Wonderful experience working with the team. They are very knowledgeable and more than willing to coach during your development journey as it relates to their skill set. I am very pleased with the product developed and look forward to continuing to work with them in the future.
Ashok Kumar - Tiara top
CEO, Firma Networks
A3Logics consistently tackled difficult projects, delivering functional products and speedily troubleshooting any bugs. The team's agile development skills met high standards. Their lean, streamlined approach to project management ensured that projects were delivered within schedule and budget.
Ajay Thakur
Cofounder and CTO, Pacific Street Ventures, Inc.
All the apps were implemented smoothly and have easily scaled up to accommodate more users. Rapid Ops displays ample technical knowledge and agile development skill. Team management encourages collaboration by responding productively to feedback and fully documenting the development process.
James Dyke
President, Loadmax LLC
My experience working with A3 has been fantastic. I really enjoy working with the team. Great Group of folks. Not only do they do what we ask for but they are also very proactive in suggesting solutions that make the work better. They own their product, they own their services and they are very proud of what they do. And it shows!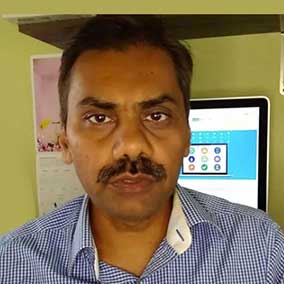 Sandeep Khabhiya
VP , Software Engineering, Locus Technologies
We find the engineers working with us to be diligent with strong work ethics and being able to fill the gaps that we have in our skills. I would definitely recommend their services to anyone who is looking for an excellent partner for offshoring.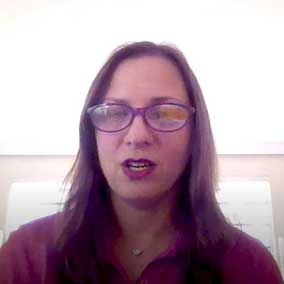 Shani Majer
Founder & CEO, Will2Click
We were fortunate to be involved with A3logics for development of Will to click app for IOS. One of the main benefits of working with A3logics was their unending commitment and their dedication and passion for working on this project as well as their high degree of sophistication and level of expertise. As a non-technical and a solo founder, I completely relied on their support, advice and guidance on building a world class app. I am grateful for working with them.
Frequently Asked Questions
Check these frequently asked questions & learn more about mobile app development agency in UK.
There are many great custom mobile app development companies that hold expertise in the field. But which one is the best? It really depends on your goals. Some companies may be better suited for developing simple apps, while others may excel at creating complex, data-heavy apps.
Try A3Logics for all your custom mobile application development requirements. We have a team of experienced and dedicated developers who are passionate about creating innovative and cutting-edge mobile apps. We're always up-to-date with the latest technologies and trends, so you can be confident that your app will be built using the latest tools and techniques. Also, we offer a 100% satisfaction guarantee, so you can be sure that you'll be happy with the final product.
For the best offers and efficient mobile app development costs in UK, talk to our experts today!
There are many benefits to getting your mobile app developed by a mobile app development company in the UK-
1. Expertise and experience – When you choose to work with a custom mobile application development company, We will ensure that you are working with a team of experts who have years of experience in the field.
2. Flexibility –Another great benefit of working with a custom mobile app development company in the UK is that they can offer you a lot of flexibility. You can choose to work with them on a project-by-project basis, or you can opt for a more long-term relationship where they will work on your app on an ongoing basis.
3. Quality – We will ensure you of a high-quality product from a reputed company. A team will be able to create an app that is both functional and aesthetically pleasing. In addition, they will also be able to ensure that the app meets all of the latest standards and requirements.
4. Support – When you work with a custom mobile application development company like A3Logics, you will have access to a team of support staff who can help you with any problems or queries that you may have.
Engage A3logics. We are masters in custom mobile application development in the UK. Our developers will build an efficient and effective app with best features for you.
When looking to engage a custom mobile application development company, it is important to consider their experience. You want to ensure they have a good track record of developing quality apps. The company should also be able to show you a portfolio of its work. This will give you a hint of their skills and capabilities.
It is also important to consider the price of the company. You don't want to overspend on your app, but you also don't want to under-invest. There are many affordable companies out there that can provide quality work. It is important to get quotes from a few different companies before making a final decision.
The last thing to consider is the company's customer service. You want to make sure they are responsive to your needs and questions. The company should also be able to provide you with a demo of their work. This will allow you to see how the app will look and function before you make a final decision.
When you follow these tips, you will be able to find the best custom mobile app development company in the UK for your needs.
You can also engage A3logics, we are one of the best custom mobile app development companies in UK.
It will depend on your specific goals and target audience. However, some general guidelines can help you choose the best platforms for your app.
If you wish to reach the widest range of potential audiences, then developing for iOS and Android is a good option, as these are the two most popular mobile operating systems. If you're targeting a specific demographic or market segment, you'll need to research to determine which platform is most popular among your target users. For example, developing for BlackBerry might be a good option if you're targeting businesses.
Once you've determined which platforms to target, you'll need to consider how you want to distribute your app. The two main options are through an app store (such as the App Store or Google Play) or directly to users (known as enterprise distribution).
Engage A3logics- industry leaders, for hiring a custom mobile application development agency in UK.
The development time of a custom mobile app depends on various factors such as the features and complexity of the app, the experience of the development team, & the platform (iOS, Android, or both) for which the app is being developed.
In general, a simple app can take around 4-6 weeks to develop, while a more complex app can take anywhere from 6 to 12 weeks or more. The timeline also varies depending on whether you're developing for iOS, Android, or both platforms.
If you're working with a well-experienced development team, they will be able to give you a more accurate estimate based on your specific app requirements.
In general, you can expect it to take anywhere from 4 to 12 weeks or more.
Engage A3logics best custom mobile app developers in UK, and get best services from industry leaders to develop apps depending on your specific goals and target audience. Our developer have a knack of UI/UX making us one of the leading android & iOS Application Development Agency in UK
A3logics provides iOS & Android Application Development in UK to streamline business processes along with efficient and effective customer engagement. Our experts identify opportunities to provide competitive advantages to our clients and leverage the latest technology for best output. You can boost your revenue & drive operational excellence with our customized apps & software industries solutions.
To meet the unique development requirements of every industry, they need to be aligned with software solutions and services. Our domain expertise meets industry-specific challenges. We strive to create a cost-effective software product that helps companies to gain a competitive edge. As leading industry experts, we believe in promoting transparency, mitigating risk, and enhancing quality.
The Industries We Serve are:-
● Logistic Industry
● Hospitality Industry
● Travel and Tourism Industry
● Real Estate Industry
● Healthcare Industry
● E-Commerce Industry
● Education Industry
● Media and Entertainment
There are numerous benefits to developing a fantasy sports app. First and foremost, it can be an extremely lucrative endeavor. Fantasy sports apps generate a lot of revenue through in-app purchases and advertisements. Moreover, they can help promote healthy competition and engagement between friends and family members. Lastly, fantasy sports apps can serve as excellent marketing tools for promoting other products and services.
Engage A3logics for a cost-effective and efficient app development trail. We offer world-class services with secure and robust solutions.
A few common mistakes are often made when developing a fantasy sports app. First and foremost, many fantasy sports app development companies in the UK forget to include a wide selection of different sports. Secondly, many developers fail to allow users to create or join existing leagues. Lastly, many developers fail to provide users with the ability to track their progress and standings within the league. These are all critical components of a successful fantasy sports app.
Engage A3logics best custom mobile app development agency in UK, and get best services from industry leaders to develop apps depending on your specific goals and target audience.
The costs associated with developing a fantasy sports application can vary depending on a number of factors. First and foremost, the development cost will depend on the features and functionality you want to include in your app. Secondly, the development cost will depend on the platform you want to develop for. Lastly, the development cost will depend on your project's size and scope.
Engage A3logics for cost-effective, feature-rich, and user-friendly app development, As we offer world-class services with secure and robust solutions.